Get help from California DUI Attorneys
Find a California DUI Attorney in your area below or by calling
800-852-8005
---
Law Firm of Aaron Bortel Esq.
California DUI Attorney
Aaron Bortel
Napa County, CA: Napa Office phone: 707-380-8000
Sonoma County, CA: Sonoma Office phone: 707-380-8000
---
Scott B. Ennis, Esq.
California DUI Attorney
Scott B. Ennis
Amador County, CA: Ione Office phone: 209-200-7200
Calaveras County, CA: Rancho Calaveras Office phone: 209-200-7200
El Dorado County, CA: South Lake Tahoe Office phone: 209-200-7200
Fresno County, CA: Fresno Office phone: 209-200-7200
Mariposa County, CA: Mariposa Office phone: 209-200-7200
San Joaquin County, CA: Stockton Office phone: 209-200-7200
Stanislaus County, CA: Modesto Office phone: 209-200-7200
Tuolumne County, CA: Sonora Office phone: 209-200-7200
---
After a DUI in California, there are two things that you need to consider:
Take your DUI charge very seriously.
A conviction for a DUI in California will have long lasting consequences. A criminal record can affect your employment, your future and your personal freedom.
Hire an experienced California DUI Lawyer or drunk driving defense attorneys who are experienced in the CA DUI laws.
Understanding California DUI law and courtroom proceedings can be a challenge. Hiring a qualified California DUI attorney or lawyer from DUI.com who's practice concentrates on drunk driving defense can make a difference in the outcome of your DUI charge. Again, for a experienced California DUI lawyers or drunk driving defense attorneys, call 1-800-852-8005 or simply click the county above to find the right California DUI attorney that really knows drunk driving defense and the California DUI laws.
Each California DUI Lawyer at DUI.com offers an initial review of your drunk driving charge. Your inquiry is both free and confidential.
To begin fighting your DUI charge, use the list above to locate a California DUI Lawyer in your county who knows the California DUI laws. But do it now, as time is very critical in a DUI defense case.
If you have been arrested for DUI in Southern California you need to hire a Los Angeles DUI attorney, or a San Diego DUI attorney. If you were arrested for a DUI in Northern California you will need to hire a San Francisco DUI attorney or a Oakland DUI attorney. If you were not arrested for a DUI in these areas, please select the county above that your drunk driving arrest was in.
"What will happen to me in the California courts on my first offense for DUI?"
If you talk to any of the DUI lawyers in California, there are all sorts of variables they will consider. Whether you got a Southern California DUI in Los Angeles or a DUI in San Diego, they usually will not give you a clear answer. After ten years of working with first offenders in San Francisco, I can tell you within a general framework of what (VC23152) first offenders receive for a DUI in San Francisco and the Bay Area.
A California DUI in the Courts
$1,800 to $2,400 fine depending on the county.
3 years probation (informal – no probation officer).
3-5 days sheriff work alternative program (picking up trash, cleaning buses, etc.)
First Offender School (12 hrs/ 32 hrs / 45 hrs (3 month or 6 months) depending on blood alcohol levels.
AND Once the DMV receives notice of conviction – 6 Months license suspension (this is in addition to APS action – see The Complication below).
If the DUI charge is reduced to a 'wet-reckless' the fine is lower and the course is only 12 hours. BUT If you want a restricted license, the DMV requires a completion certificate for a first offender program. A first offender program is 3 months long (sometimes the county makes it 4 months long). So, here is the catch 22. The court tells you to do a 12 hour program BUT the DMV has NO forms for a 12 month program and ONLY accepts completion forms for a 32 hour program! Get it? If you've got a 'wet-reckless' then you have to complete a 3 month program to get your license from the DMV in California! A DUI lawyer can help you out with this.
This is in addition to the four months immediate DMV suspension that starts 30 days after your DUI stop.
The Complication of a DUI in California
These two ACTIONS (court and DMV) are SEPARATE and do not influence one another. Many times someone gets their license back by going to the DMV hearing and then is convicted in the court. When this happens what happens to your license gets ever more 'complicated'. And the reverse is true, people are innocent in the court and yet still have a license suspension with the DMV.
With the conviction in the court you are allowed to get a restricted license AFTER a 30 day hard suspension (after the 30 day temporary license period is over = two months after your DUI stop). This allows you to drive to and from work and in the course of your employment and to and from the DUI class.
The only 'draw back' to the license restriction is that it is restricted for 5 months (they say 6 but the DMV counts the first month of suspension). OR you can ride out the 4 months suspension period and get you license back. BUT, once the court notifies the DMV that you have been convicted of a DUI or a wet reckless and as part of your probation you have been sent to a First Offender Program. The requirement to show proof of completion of the program will be added to the list of items needed Proof of Insurance SR-22 and pay $100) to get your license returned.
According to California DUI Laws, as of October 2005, upon receiving notice from the court of a California DUI conviction (23152) the DMV is suspending licenses for 6 months. This new added compilation is a double suspension the DMV is giving DUI offenders. The first is the four month APS suspension telling DUI offenders they can get a restricted license DMV tells DUI.com that only 20% of DUI offenders statewide actually get this restriction) and then they issue this letter telling the offender they are suspended for 6 months and can get a restricted license on the court conviction. The added complication is this; once a person gets an APS restriction they have to go back in and get another restriction after paying $15.00.
As anyone can see there is a problem with time. If someone gets an APS restriction and then receives a letter from the DMV based on the conviction indicating that they have a 6 month suspension (AFFECTIVE as of the CONVICTION date) they will actually be driving on a suspended license (and if stopped will have their car towed) until they go to the DMV and pay a $15 restriction to get a restricted license reinstated.
California DMV Hearings
The suspension will be 'stayed' for six months or until the hearing is held. Per the California DUI laws, the driver will have a license BUT if the person loses the hearing and most do since only 7% of the licenses are returned!).
If the driver loses the hearing then the 4 month suspension will go into effect and after a hard 30 days suspension a 5 month restricted license, driving to and from work, could be issued.
California DUI Attorneys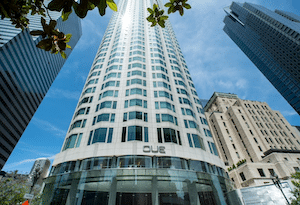 California DUI Defense Attorney
633 West Fifth Street, 28th Floor
Los Angeles
,
CA
90071
Call 24/7 800-852-8005

California DUI Attorneys
September 8, 2023