There are two ways you can be charged with driving under the influence (DUI) in Arizona:
The police officer feels you are under the influence of drugs or alcohol
You have a blood alcohol content (BAC) of .08% or higher
It is possible to be charged with both offenses.
The penalties for a first offense (first time offender) DUI in Arizona can include jail, loss of license, fines, administrative fees, court costs, alcohol abuse screening, alcohol education classes, community service and attendance at a victim impact panel. The offender is also usually placed on probation for 12 months.
The penalties are compounded if there was an accident with injury, an elevated BAC known as extreme DUI or if there are any prior alcohol related arrests. The most severe consequences can include home arrest and mandatory installation of an ignition interlock device.
When a police officer charges someone with impairment it is a subjective decision that can be challenged in court. Even with breath or blood test evidence, there are issues, such as equipment calibration and maintenance, that can be questioned.
DUI – BAC is .08% or higher
BAC is .08% or higher:
Approximately $1,800 of fines plus jail costs
Can be sentenced up to 5 years probation and up to 6 months in jail
Driver's license suspension<
Installation of an ignition interlock device may be required in your vehicle for 12 months after license reinstatement
Possible community service in addition to any other penalty imposed
Can be ordered to attend one or more sessions of the Mothers Against Drunk Driving Victims Impact Panel
If convicted you must get a substance abuse evaluation and comply with any recommendation or be subject to additional jail time
Extreme DUI – BAC is above .15%
BAC is above .15%: You can be charged with Extreme DUI, which
Minimum $250 fine
Can be sentenced with 5 years of probation and up to 6 months in jail
It is likely you will have to take part in drug or alcohol counseling
A second Extreme DUI offense within seven years can cost $3,750 in fines
Driver's license will be revoked for 1 year, without work permit eligibility
You may be required to use the ignition interlock device in your vehicle for 12 months after license reinstatement
Super Extreme DUI – BAC exceeds .20%
BAC exceeds .20%: You can be charged with Super Extreme DUI. A Super Extreme DUI can be:
Fined up to $3,000
You may be sentenced with 5 years of probation and up to 6 months in jail
A second Super Extreme DUI can cost at minimum $4,000 in fines and can carry a jail sentence of 6 months
Second DUI Offense Within 7 Years
Second DUI offense within a 7 year period can lead to more penalties that increase substantially in severity. If convicted for a second DUI offense, the following may happen to you:
Sentenced to 90-180 days in jail
Possible fine up to $2,500
5 year probationary period
1 year driver's license suspension
Complete 30 hours of community service
Participate in an alcohol counseling program
Install an ignition interlock in your vehicle for 12 months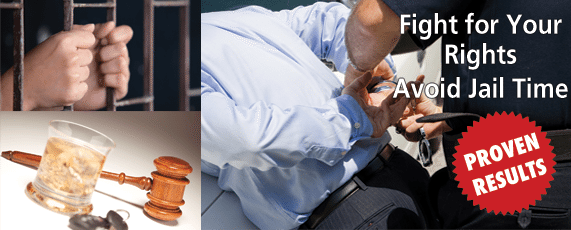 DUI Defense Attorneys in Arizona
Call 24/7 800-852-8005

DUI · Aggravated DUI · Extreme DUI · Super Extreme DUI · OUI · FUI
June 6, 2016